Contact Insertion/Extraction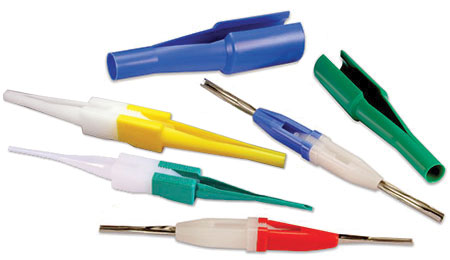 Aiconics manufactures a wide range of contact insertion and extraction tools to address assembly, maintenance and repair applications involving MIL-Spec circular connectors that are typically used in harsh military and civilian communications applications. Products include the M81969/1 and M81969/14 series tools. The majority of Aiconics insertion and extraction tools are QPL approved and are made in the USA. Please contact us if you don't see the insertion/extraction tool you are looking for as we can source just about every type of contact insertion/extraction tool.
In addition to our wide selection of plastic composition insertion/extraction tools, we can provide myriad metal contact insertion/extraction tools including M81969/8,M81969/17,M81969/19,MS27495,MS24256 and others.
Please fill out our online RFQ or email us at sales@aiconics.com with your specific requirements.
View our Insertion/Extraction Cross Reference table.
Choose a Contact Insertion/Extraction Tool subcategory: